Since the start of my bonnet venture the trim options available to buyers have easily doubled, making deciding that much more difficult. While I've covered the topic of trim options lightly in previous posts, I think it's time for a refresher. I currently have four different add-on trim options available for orders. Once you factor in the various color options and how you implement different trims together, your bonnet can go from plain Jane to all tricked out really quickly! I always recommend implementing at least one add-on trim option to help bonnets hold their shape really well after repeated use and washing. I also know that realistically, almost no one carefully stores theirs in the their tack trunk, laid perfectly flat. 
The trim options listed below are all in addition to any crocheted trims available. Using various different colors of crocheted yarn trim can add a lot of interest to your bonnet and allows for incorporating many different colors; not to mention the crochet trim gives a surface for the added trims to be attached over. If you like the softer edge of a scalloped bonnet over a straight edge, this is accomplished with crochet trim.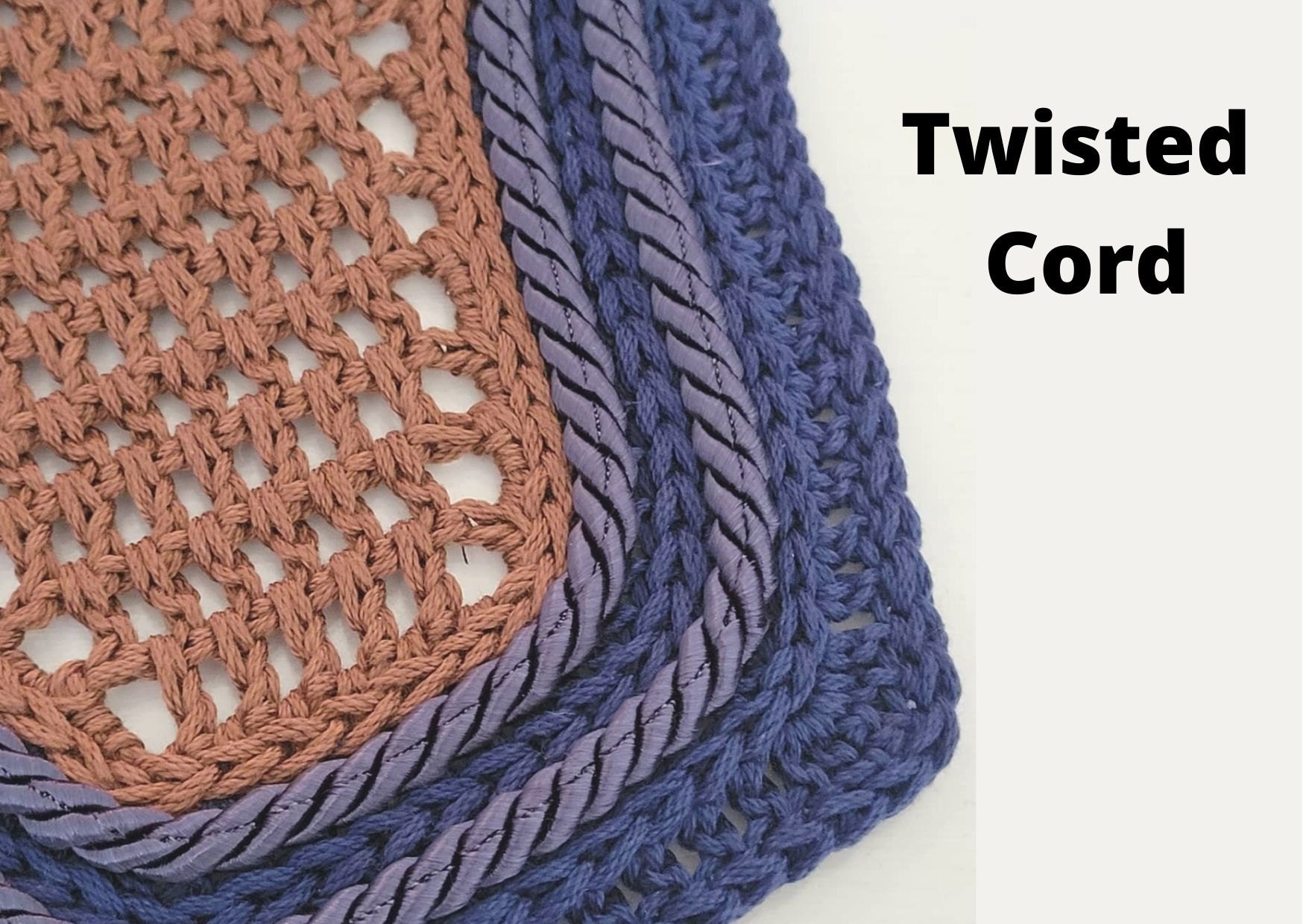 Option 1: Twisted Cord 
I use at least one row of cord on almost all my bonnets. It comes in nearly infinite colors and, on some occasions, I'm able to offer cord in different widths which can also aid in changing the look of a finished bonnet. At this point, I may have more cord colors available than I have yarn. Cord is also one of my favorite options as it's very simple to sew on with the sewing machine (big win in my book)!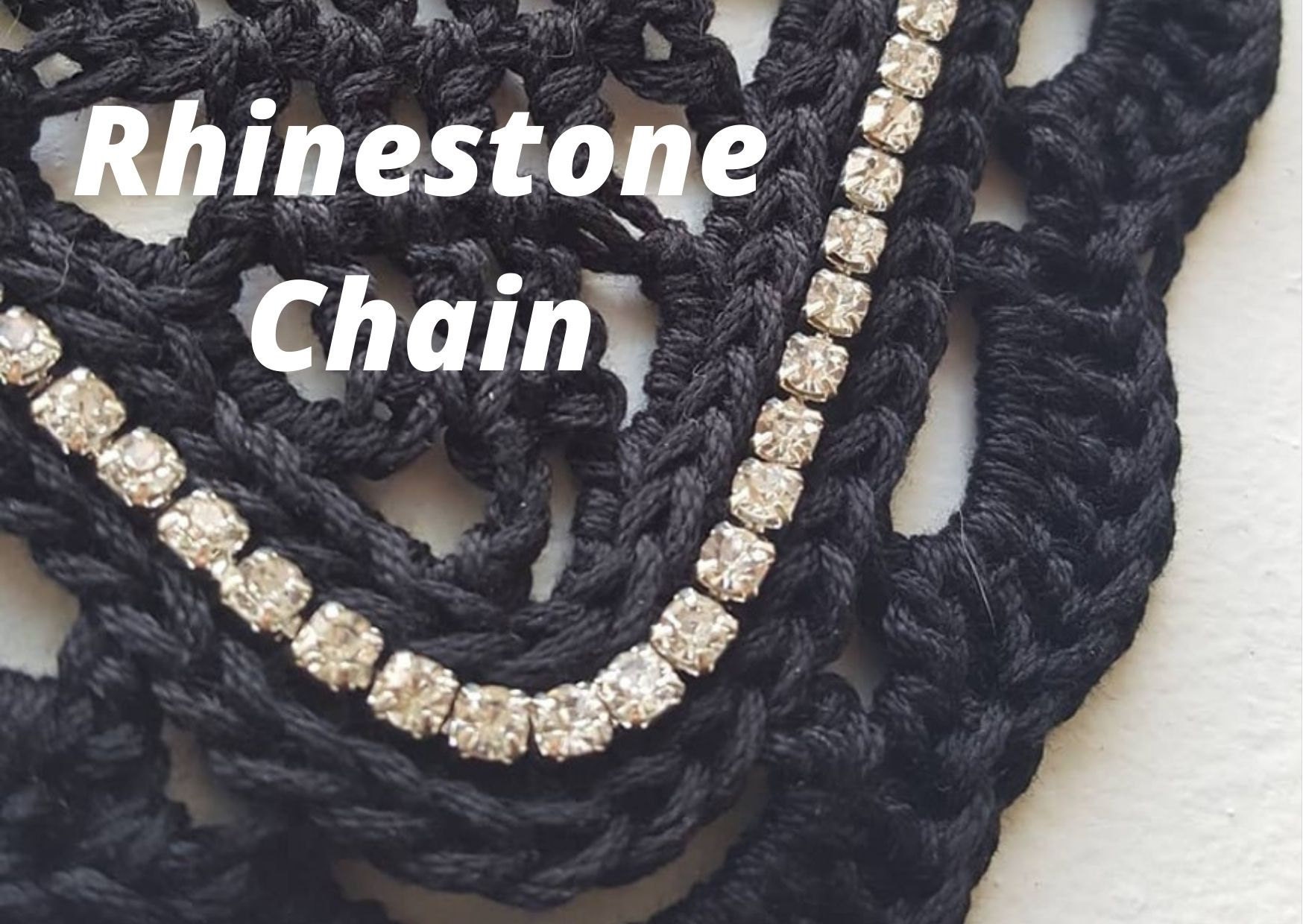 Option 2: Rhinestone Chain 
Looking for the ultimate in sparkle? Rhinestones will provide you with the most light refraction while taking up minimal space, you'll glisten from across the ring with just a single row of 4mm rhinestones! Rhinestone chain is available in an almost endless array of colors and chain settings. In addition to just gold or silver settings, they're now able to be ordered in metal settings that match the stone for a seamless appearance. I typically keep clear rhinestones in a silver setting and rose gold setting on hand; but I typically have a few other on hand too. For example, I currently have black, purple, amethyst, topaz, and aqua blue in stock. I typically charge a little extra for rhinestones as they do best when hand sewn and that takes extra time.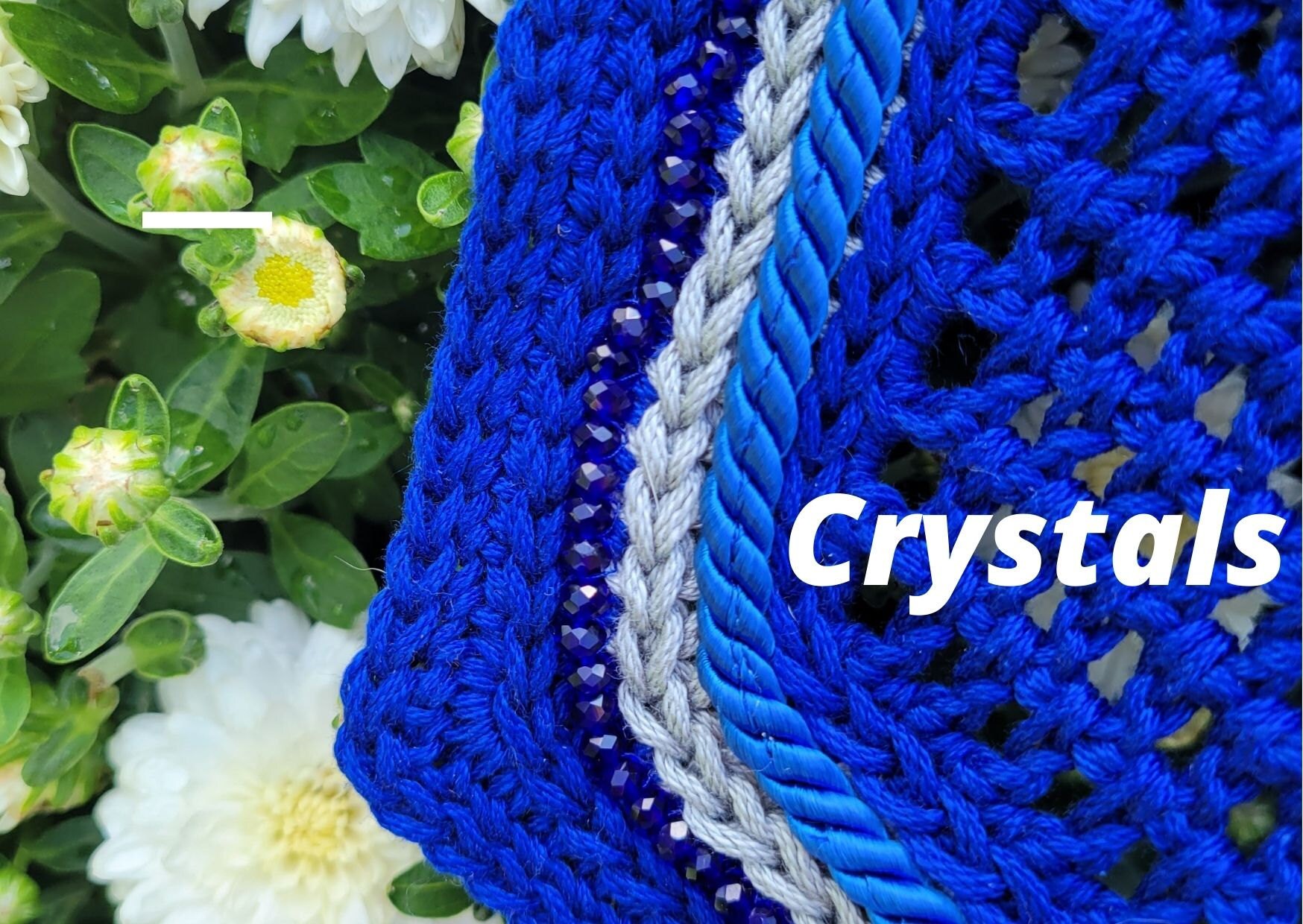 Option 3: Crystals 
Love some sparkle but maybe a shade less? Glass crystal beads refract light but not to the degree rhinestones will. What's even better? With the endless array of colors glass beads can be ordered and their translucent qualities, the can seamlessly blend into the trim of your bonnet. What do I love most about crystals? They're easy to sew on with a machine which means your bonnet gets to you faster.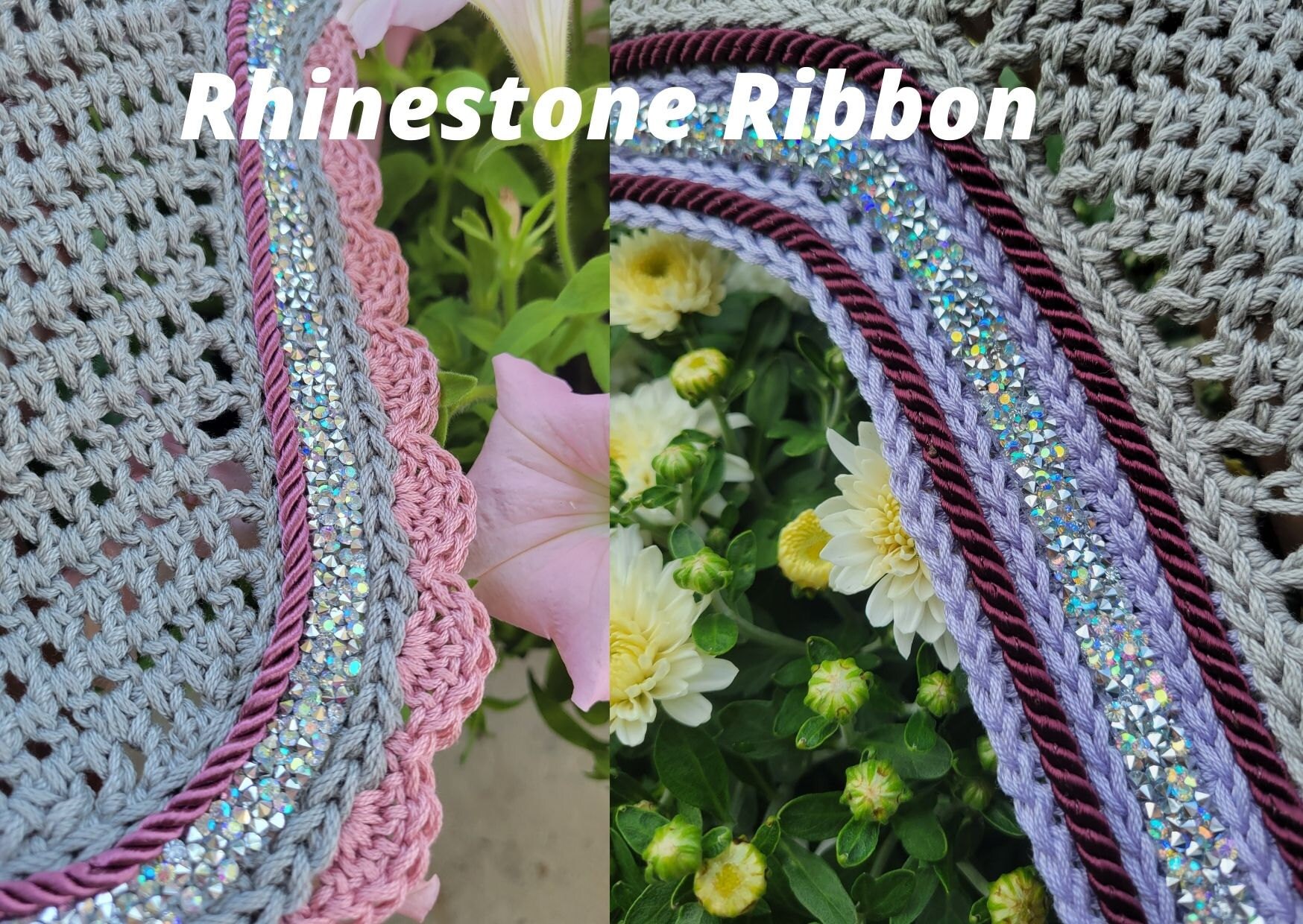 Option 4: Rhinestone Ribbon 
This one is a new addition and one that seems to have been rapidly embraced by the clients that are lovers of all things that sparkle. Rhinestone ribbon uses small rhinestones (just like those used in rhinestone chain) set in an adhesive tape. With the stones adhered in all different directions, this creates ultimate sparkle from all angles - which I know makes all my bling lover's hearts sing and my conservative bonnet lovers cringe.  I have ribbon available in ¼" width in a variety of colors. Rhinestone ribbon is the most add on option so you'll see that reflected in bonnet costs.   
Tips and Tricks
A few last quick tidbits of information to keep in mind as you select trims for your bonnet - the more additional trims you use, the wider the trimmed portion of your bonnet will be. This means the length will be both a bit longer and the front a bit wider which can effect the fit of the finished bonnet. If you're concerned about sizing or fit, reach out to me prior to purchasing and we can adjust sizing for your horse if needed. 
With the quick recap complete, be sure to take a look at the Create Your Own section of my site to start creating your dream bonnet!